Freyja Djupur Strong (150g)
Tax included.
Bite-size balls of slightly salty licorice coated in beautiful milk chocolate, covered with a strong, peppery, salty & licorice powder that is a flavor similar to Turkish pepper. 

Djupur is very popular in Iceland and gives an incredible taste experience.



An amazing taste experience and flavour combination. First, you taste the hot peppery salmiak powder, then you experience the lovely sweet milk chocolate and end with the gorgeous, slightly salty licorice in the middle. Ideal for any licorice or chocolate lover that wants to try something very different and unique experience. 
Sterkar Djupur is made in Iceland by the company Freyja.
Content: Sugar, cocoa butter, wheat, whole milk powder, licorice extract, ammonium chloride, cocoa mass, water, emulsifier, glucose syrup, binding agents (sorbitol, modified starch), vegetable fat (palm kernel*, palm*, shea, coconut), salt, colorant (carbon black), lecithin (from soy), preservative (sodium benzoate), acid (lactic acid), flavorings. *Sustainable (RSPO). The milk chocolate contains at least 35% cocoa solids.
Allergens: The product contains milk derivatives and wheat. May contain traces of nuts. Contains licorice - people with high blood pressure should avoid excessive consumption.
Nutrition information per 100g:
| | |
| --- | --- |
|  Energy  | 1729kJ / 412kcal |
| Fat | 18g |
| Of which saturates | 11g |
| Carbohydrates | 58g |
| Of which sugars | 41g |
| Protein | 4.3g |
| Salt | 0.77g |
Airmail to Europe 4-10 business days and with DHL 1-2 business days
Airmail to North America 7-20 business days and with DHL 1-3 business days
Airmail rest of world 10-30 business days and with DHL 1-3 business days
View full details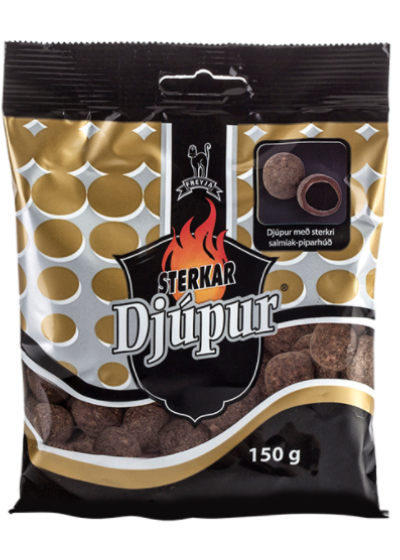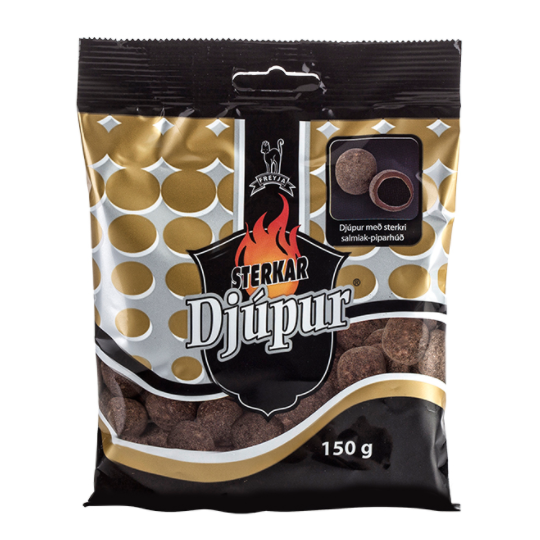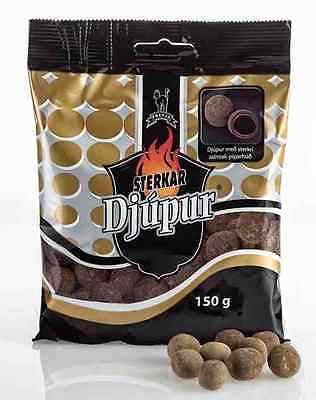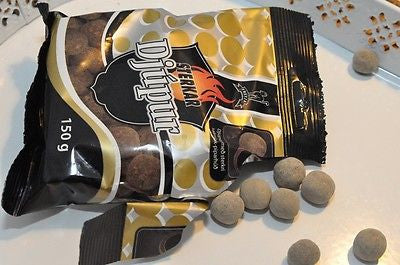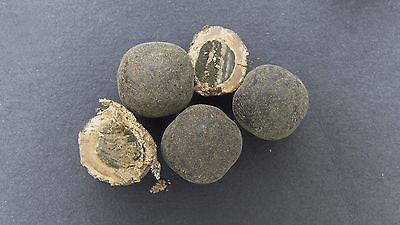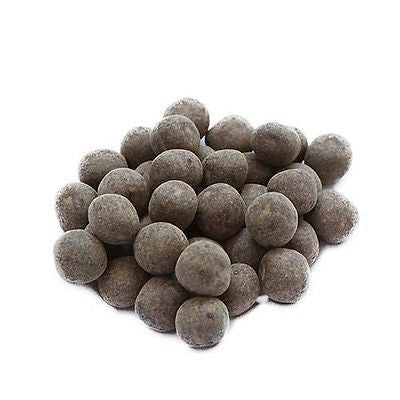 Freyja Djupur Strong (150g)
SUBHEADING
Recently viewed products