Meat bundle - Shipping included
Tax included.
This bundle comes with a succulent Icelandic lamb fillet, served alongside delicious accompaniments of classic Béarnaise and pepper sauces.
Orders placed through the midweek are dispatched the subsequent Monday, ensuring the utmost freshness and fidelity.
If other products than bundles are added to the chart, you need to pay for shipping of the products.
Bundle Overview
Two packs of SS Lamb Fillet 500g
1 Bernaise Sauce 225ml from Nonni litli.
1 Pepper sauce 300ml from E. Finnsson
Shipped with DHL with 1-3 days delivery.
Products in the bundle
Icelandic lamb fillet Orange (400-500g) from SS - 2 packs
Tantalize your taste buds with this delectable Icelandic lamb fillet from SS, exquisitely marinated with a sublime orange-tinged spice blend for a delicious barbecue experience. It's a luxurious meal that will add a gourmet flair to any outdoor gathering. Be sure to savor every mouthful - making memories that will last far beyond the feast.
Nonni litli - Bernaise Sauce (225ml)
The Béarnaise sauce has a tangy and creamy flavor profile, with a hint of licorice-like tarragon. Its velvety texture and buttery taste make it a universal sauce that pairs perfectly with various dishes, such as steak, fish, and vegetables.
E. Finnsson - Pepper sauce
The flavorful and convenient pepper sauce from E. Finnsson boosts the flavor of any main course. The simplified packaging and delicious taste make cooking more accessible and enjoyable. This sauce is sure to be a success!

Airmail to Europe 4-10 business days and with DHL 1-2 business days
Airmail to North America 7-20 business days and with DHL 1-3 business days
Airmail rest of world 10-30 business days and with DHL 1-3 business days
View full details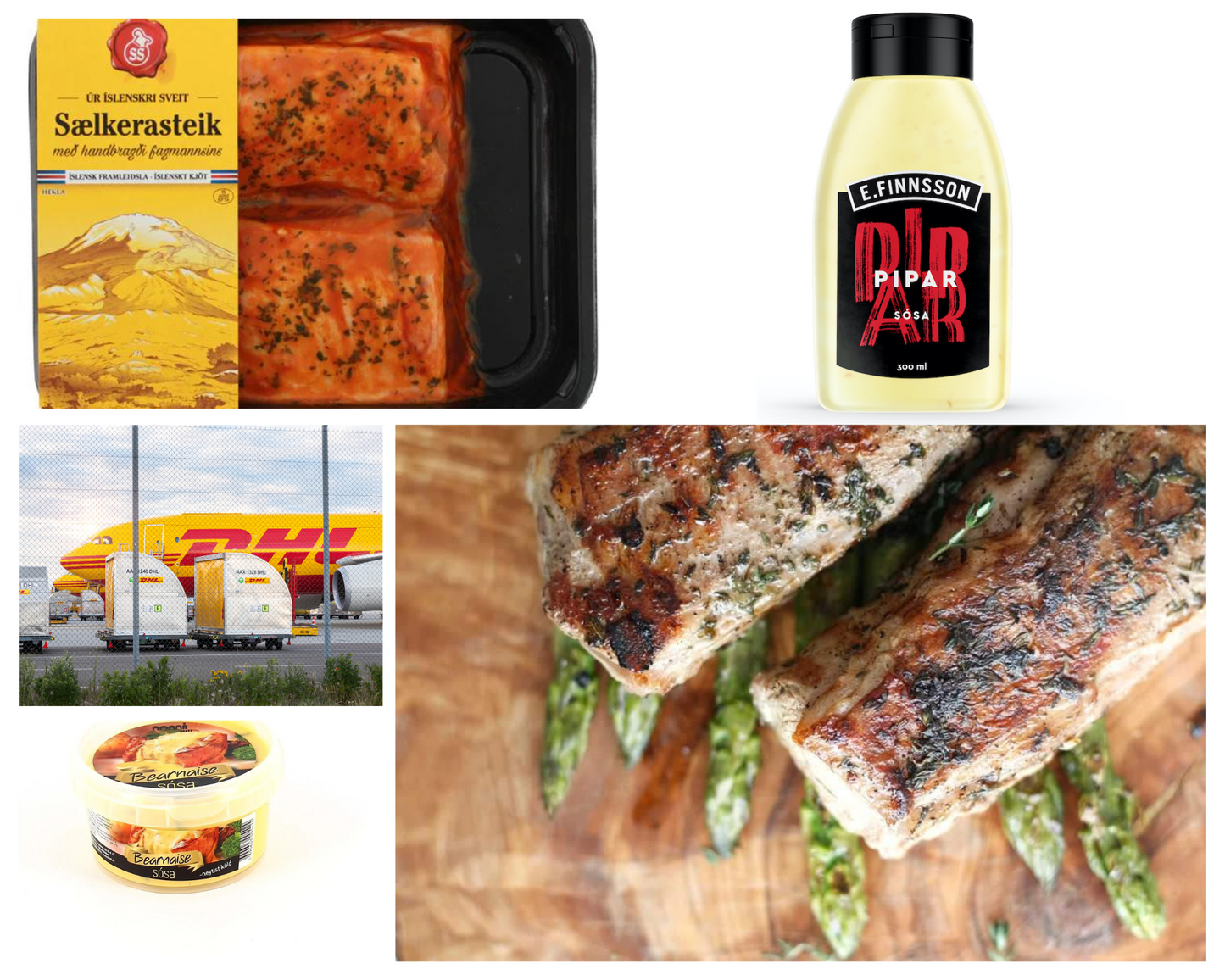 Meat bundle - Shipping included
SUBHEADING
Recently viewed products