Sku:
Vendor: Norðanfiskur
Piparrótarsósa -Horseradish sauce (300ml)
Tax included.
Horseradish sauce. Cold sauce, great with smoked fish and meat.
Weight: 300 grams.
*Only shipped with DHL Express
Please note: This product needs to be refrigerated. It's shipped out in a Styrofoam box with ice packs inside the box to keep fresh and only sent out on Mondays to avoid being in the DHL distribution center over a weekend. The average shipping time with DHL is 2-4 business days.
Airmail to Europe 4-10 business days and with DHL 1-2 business days
Airmail to North America 7-20 business days and with DHL 1-3 business days
Airmail rest of world 10-30 business days and with DHL 1-3 business days
View full details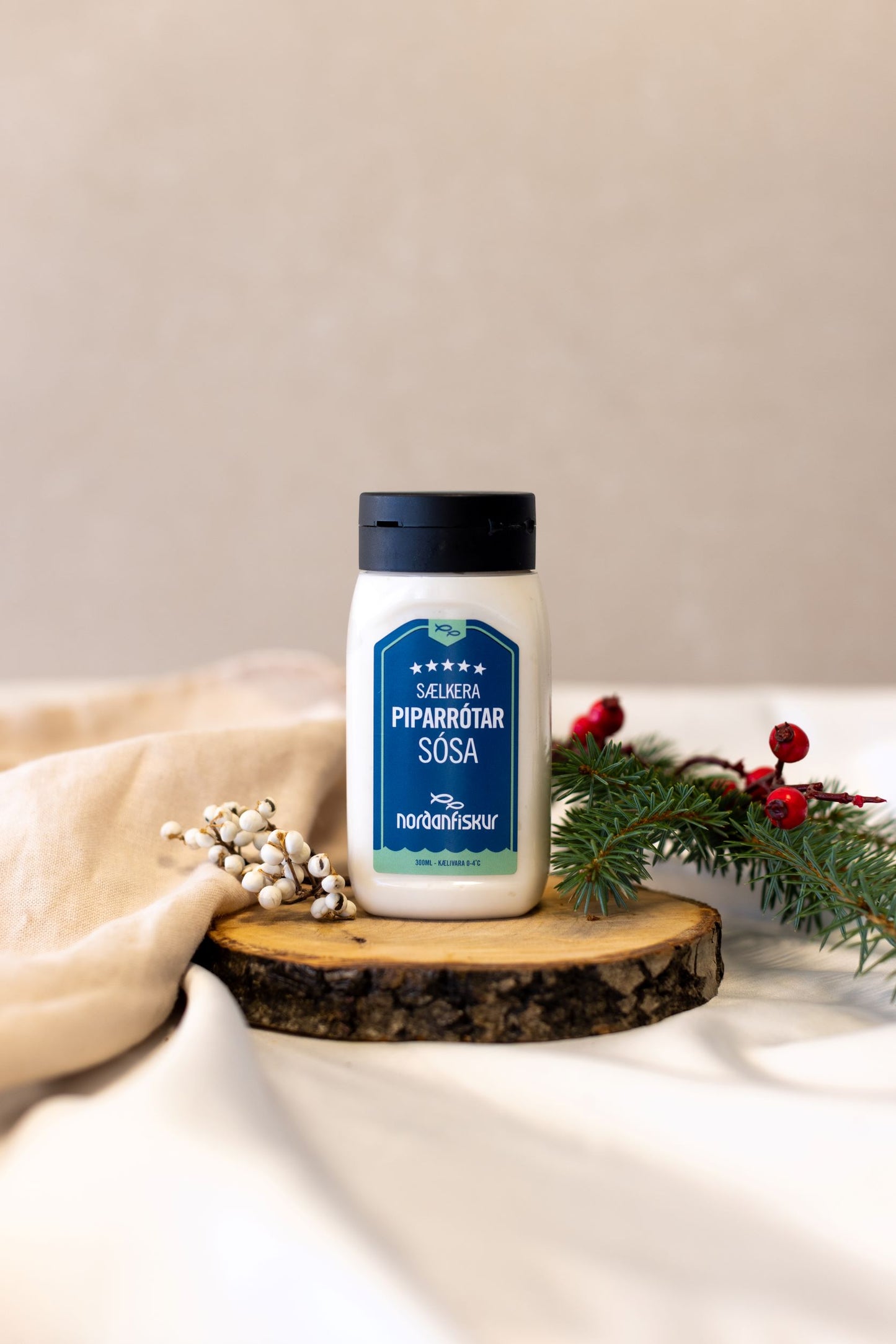 Piparrótarsósa -Horseradish sauce (300ml)
SUBHEADING
Recently viewed products