Egils Kristall (330ml)
Tax included.
Kristall is a clean and crisp sparkling water that contains no added substances or calories. All varieties of Kristall are tooth-friendly and therefore, do not contain any ingredients that could cause tooth decay. Kristall provides a healthy drinking option and gives people the opportunity to make good decisions for themselves in their daily lives.
Ingredient List
Carbonated Icelandic water.
Size of can: 330ml
Airmail to Europe 4-10 business days and with DHL 1-2 business days
Airmail to North America 7-20 business days and with DHL 1-3 business days
Airmail rest of world 10-30 business days and with DHL 1-3 business days
View full details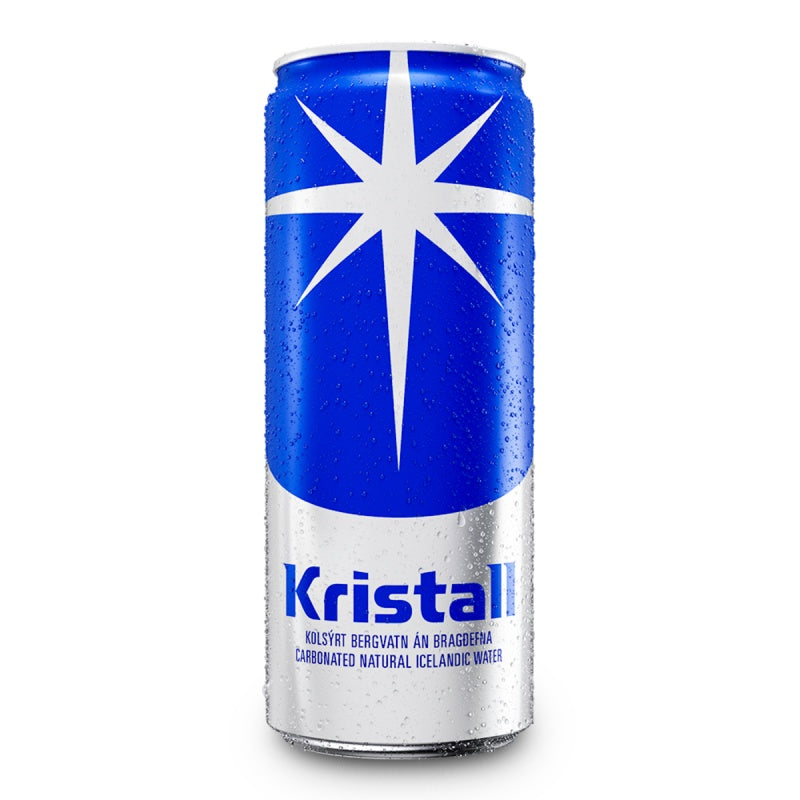 SUBHEADING
Recently viewed products