Cod bundle - Shipping included
Tax included.
The Cod or þorskur bundle provides top-notch cod from sustainably managed fisheries. This high-grade cod guarantees the utmost freshness and taste. It's full of essential fatty acids and vitamins, so it's a great way to add nutritional value to your meals.
Orders placed through the midweek are dispatched the subsequent Monday, ensuring the utmost freshness and fidelity.
If other products than bundles are added to the chart you need to pay for shipping of the products.
Bundle overview
1 Cod Fillets - bag 1 kg (approx. 2 lbs.)
1 Garlic Sauce 300ml
1 Mustard Dressing 400ml
1 Garlic Spiced Butter
1 Dried Fish Jerkey Cod 100g
Shipped with DHL with 1-3 days delivery.
Products in the bundle
Cod Fillets bag 1kg
Gourmet Icelandic cod fillets, portioned in 1 kg (approximately 2 lbs) bags and preserved as frozen to guarantee the highest caliber of quality upon delivery. Entirely skinless and boneless, this is an elite culinary experience.
Garlic Sauce 300ml
Garlic sauce from E.Finnsson is a premium culinary offering that features a perfect blend of flavors. Its unbeatable taste brings together the perfect balance of sweetness and savoriness that elevates any dish.
Mustard Dressing 400ml
E.Finnsson's mustard-based condiment/dressing. Featuring a tangy yet subtle taste, E.Finnsson's condiment/dressing is sure to transform any recipe into a gourmet sensation.
Garlic Spiced Butter
Garlic spiced butter, perfect with fish, BBQ food and baked potatoes. It's an ideal flavor-boosting condiment for fish, ribs, baked potatoes, and other classic dishes. Plus, it's made with real butter and spices, creating a subtle but flavorful taste.
Dried Fish Jerky - Cod 100g
Cod Dried Hard Fish Fillets (200g) 81% Protein - Made in Iceland. This succulent fish is filleted on the same day it is caught and is then kept chilled. Icelandic Snacks are crafted from cod fillets sans skin and bones.
Airmail to Europe 4-10 business days and with DHL 1-2 business days
Airmail to North America 7-20 business days and with DHL 1-3 business days
Airmail rest of world 10-30 business days and with DHL 1-3 business days
View full details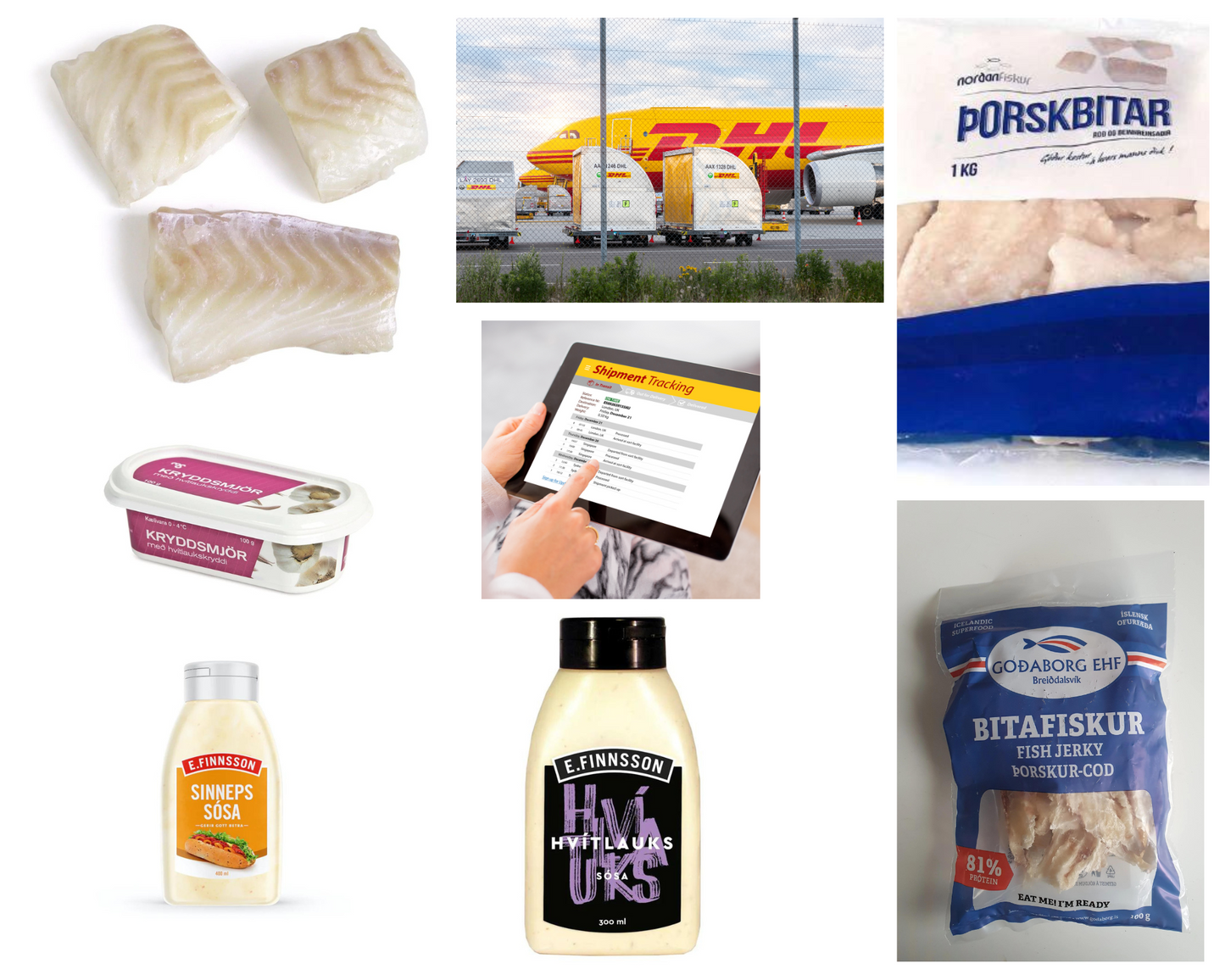 Cod bundle - Shipping included
SUBHEADING
Recently viewed products