Condiments bundle - Shipping included
Tax included.
This bundle features a selection of our most sought-after Icelandic condiments. These condiments are expertly blended for the perfect balance of flavor and texture. They're sure to provide a unique taste experience with every bite.
Orders placed through the midweek are dispatched the subsequent Monday, ensuring the utmost freshness and fidelity.
If other products than bundles are added to the chart you need to pay for shipping of the products.
Bundle overview
1 bottle Gunnars Remoulade sauce 200ml
1 bottle Gunnars Cocktail sauce 200ml
1 bottle SS Mustard sauce 350ml
1 bottle Vals Ketchup sauce 430ml
Shipped with DHL with 1-3 days delivery.
Products in the bundle
Gunnars Remoulade sauce 200ml
Remolaði, a savory accompaniment often enjoyed alongside mustard, ketchup, and fresh and fried onions, is a staple of the hot dog experience.
Gunnars Cocktail sauce 200ml
Kokteilsósa - Kokteil sauce or Cocktail sauce - is a widely used Icelandic condiment traditionally enjoyed with french fries, hamburgers, fish and hot dogs. With its robust but balanced flavor profile, Kokteilsósa is sure to elevate your favorite dish to the next level.

SS Pylsusinnep - Hot Dog Mustard - Big tube (350ml)
SS Hot Dog Mustard - SS Pylsusinnep - The famous Icelandic hot dog sauce. Most popular mustard in Iceland, loved by locals and tourists. 

Vals Hotdog ketchup - 430ml
Vals ketchup enjoys widespread popularity in Iceland, and is often featured on hot dogs through outlets such as "Bæjarins Bestu". Its unique flavor and consistency makes it a favorite among locals and visitors alike.
Airmail to Europe 4-10 business days and with DHL 1-2 business days
Airmail to North America 7-20 business days and with DHL 1-3 business days
Airmail rest of world 10-30 business days and with DHL 1-3 business days
View full details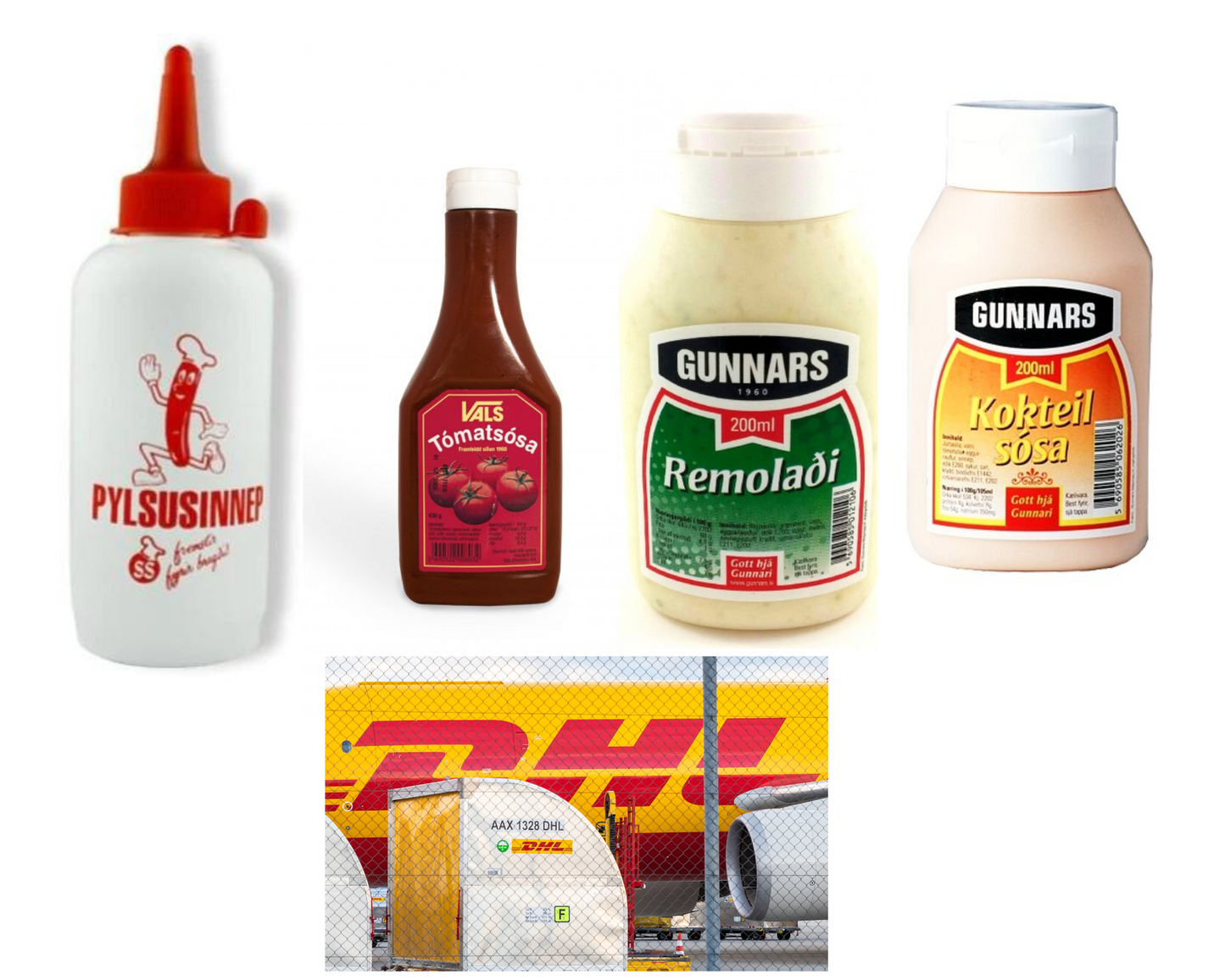 Condiments bundle - Shipping included
SUBHEADING
Recently viewed products