Sku:
Vendor: Gamla Apótekið
Dagkrem (50ml) - Gamla Apótekið
Tax included.
DAY CREAM
 Mild facial cream that protects the skin against unwanted environmental effects. The cream is ideal under makeup and gives the skin a clean and beautiful appearance.
 Suitable for all skin types.
 Contains no fragrances or dyes.
QUANTITY
50 ml
INGREDIENTS
Aqua, petrolatum, brassica napus seed oil, propylene glycol, stearyl alcohol, cetyl alcohol, ceteth-20, helianthus annuus seed oil, phenoxyethanol, lanolin alcohol, carbomer, potassium sorbate, vitis vinifera oil, sodium hydroxide.
Caution: Store where children can neither reach nor see.
Airmail to Europe 4-10 business days and with DHL 1-2 business days
Airmail to North America 7-20 business days and with DHL 1-3 business days
Airmail rest of world 10-30 business days and with DHL 1-3 business days
View full details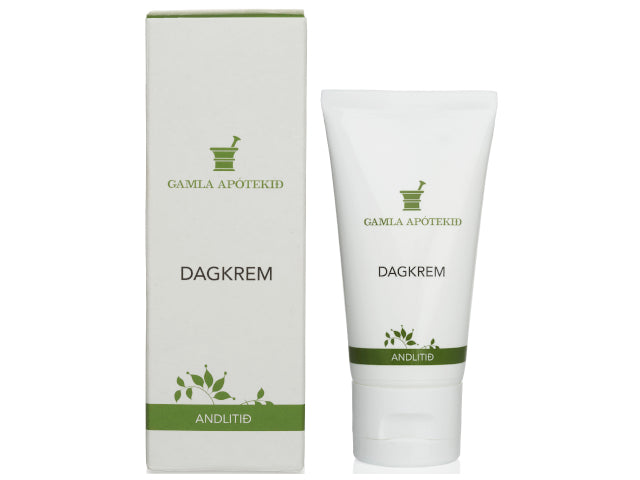 Dagkrem (50ml) - Gamla Apótekið
SUBHEADING
Recently viewed products