Freyja Djúpur Chocolate (150g)
Tax included.
Freyja Djúpur with Icelandic chocolate ball and a soft licorice core. Djupur is a trendy candy in Iceland and gives an incredible tasting experience.
Content: Sugar, wheat flour, cocoa butter, milk powder, whey powder, cocoa mass, licorice root, glucose syrup, vegetable fat (palm kernel oil, palm oil, shea, coconut), ammonium chloride, salt, water, colorant (vegetable carbon), binder (sorbitol, Arabic gum), emulsifier (soya lecithin), cake release agent (talc), acid (lactic acid), preservative (sodium benzoate), glazing agent (shellac), flavoring. Contains licorice. Milk chocolate contains a minimum of 35% cocoa solids and a minimum of 15% milk solids. May contain traces of nuts.

Weight: 150 grams
Airmail to Europe 4-10 business days and with DHL 1-2 business days
Airmail to North America 7-20 business days and with DHL 1-3 business days
Airmail rest of world 10-30 business days and with DHL 1-3 business days
View full details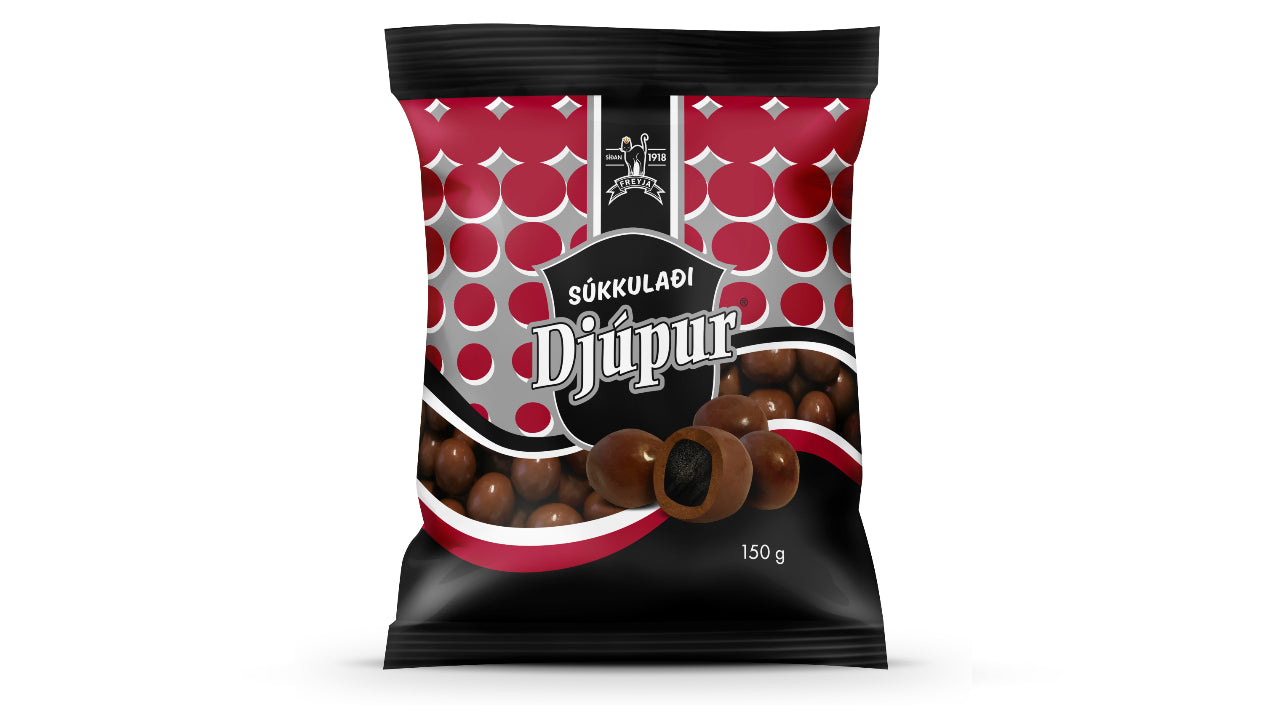 Freyja Djúpur Chocolate (150g)
SUBHEADING
Recently viewed products