Haddock bundle - Shipping included
Tax included.
The haddock or ýsa bundle gives you the best fish on your dish! Enjoy top-of-the-line haddock from sustainably sourced fisheries. This premium haddock ensures freshness and excellent flavor.
Orders placed through the midweek are dispatched the subsequent Monday, ensuring the utmost freshness and fidelity.
If other products than bundles are added to the chart you need to pay for shipping of the products.
Bundle overview
1 haddock bites pack 1kg (approx. 2 lbs)
1 Cocktail sauce 200ml
1 Butter 250g
1 HP rye bread pack 400g
1 Dried fish Haddock bites 100g
Shipped with DHL with 1-3 days delivery.
Products in the bundle
Haddock bites pack 1kg (approx. 2 lbs)
Icelandic haddock fillets from Norðanfiskur in portions, skinless and boneless. Shipped frozen to ensure top quality on arrival. These high-grade haddock fillets are low in fat and cholesterol and high in essential vitamins and minerals, making them a tasty and nutritious choice.
Gunnars Cocktail sauce 200ml
Kokteilsósa - Kokteil sauce or Cocktail sauce - is a widely used Icelandic condiment traditionally enjoyed with french fries, hamburgers, fish and hot dogs. With its robust but balanced flavor profile, Kokteilsósa is sure to elevate your favorite dish to the next level.
MS Butter 250g
The Icelandic Creamery Butter is manufactured from fresh cream produced from fresh, top-quality Icelandic milk. The butter has a rich, smooth flavor and texture, making it easier to spread.
HP rye bread pack 400g
Ryebread from HP Selfoss, loaf of bread. This traditional Icelandic rye bread is made from all-natural, organic ingredients, making it an ideal choice for those seeking a healthy, wholesome bread.
Airmail to Europe 4-10 business days and with DHL 1-2 business days
Airmail to North America 7-20 business days and with DHL 1-3 business days
Airmail rest of world 10-30 business days and with DHL 1-3 business days
View full details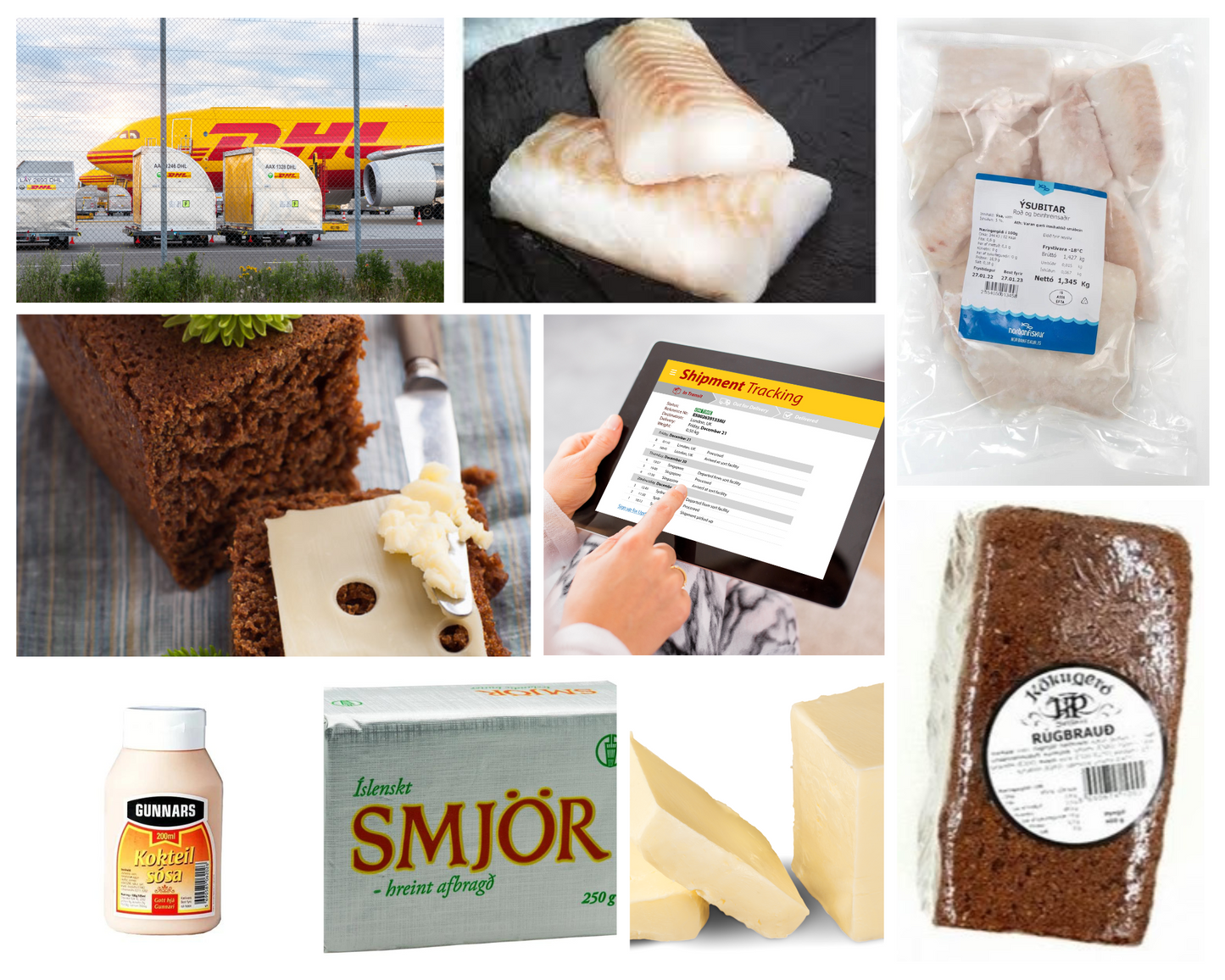 Haddock bundle - Shipping included
SUBHEADING
Recently viewed products