Sku:
Vendor: Norðanfiskur
Fish & Chips
Tax included.
Fish & Chips from Norðanfiskur. Haddock in orly batter and fries. 
Cooking instructions: Heat the baking oven to 200-220°C (392-428 Fahrenheit) Please note that these numbers are for reference. Ovens can be different.
Take the plastic foil off the aluminum tray. Put the fries and the fish in the oven in the tray for 18-22 minutes. Turn the fries after 10 minutes for crispier texture.
It tastes even better with sauce!
Cocktail sauce
Ketchup 
Remoulade sauce
Fish: 400 grams
Chips: 220 grams
*Only shipped with DHL Express
Please note: This product needs to be refrigerated, it's shipped out in styrofoam box and with ice packs inside the box to keep fresh. Only sent out on Mondays to avoid being in DHL distribution center over a weekend. Normal shipping time with DHL is 2-4 business days.
Airmail to Europe 4-10 business days and with DHL 1-2 business days
Airmail to North America 7-20 business days and with DHL 1-3 business days
Airmail rest of world 10-30 business days and with DHL 1-3 business days
View full details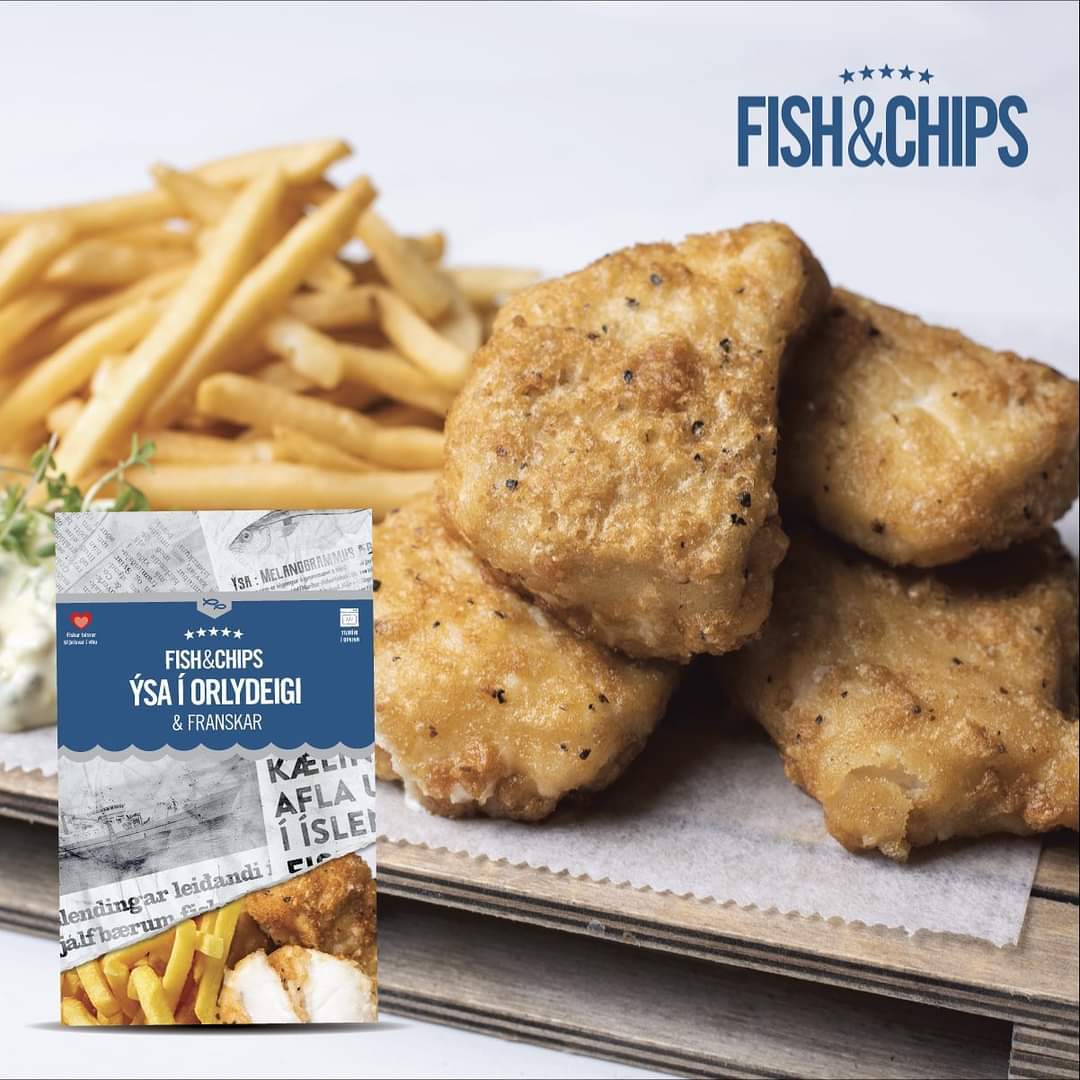 SUBHEADING
Recently viewed products