Omnom Licorice Sea Salt (60g)
Tax included.
Omnom Chocolate - Licorice Sea Salt.
Omnom súkkulaði - Lakkrís og sjávarsalt.
Ingredients
Cane sugar, cocoa butter, Icelandic whole milk powder, licorice powder, Icelandic sea salt from Saltverk, salmiak, emulsifier (sunflower lecithin).
Contains a minimum of 38% cocoa solids.
Designed and made in Iceland, in a facility that handles gluten, nuts, and dairy.
Weight: 60grams
Airmail to Europe 4-10 business days and with DHL 1-2 business days
Airmail to North America 7-20 business days and with DHL 1-3 business days
Airmail rest of world 10-30 business days and with DHL 1-3 business days
View full details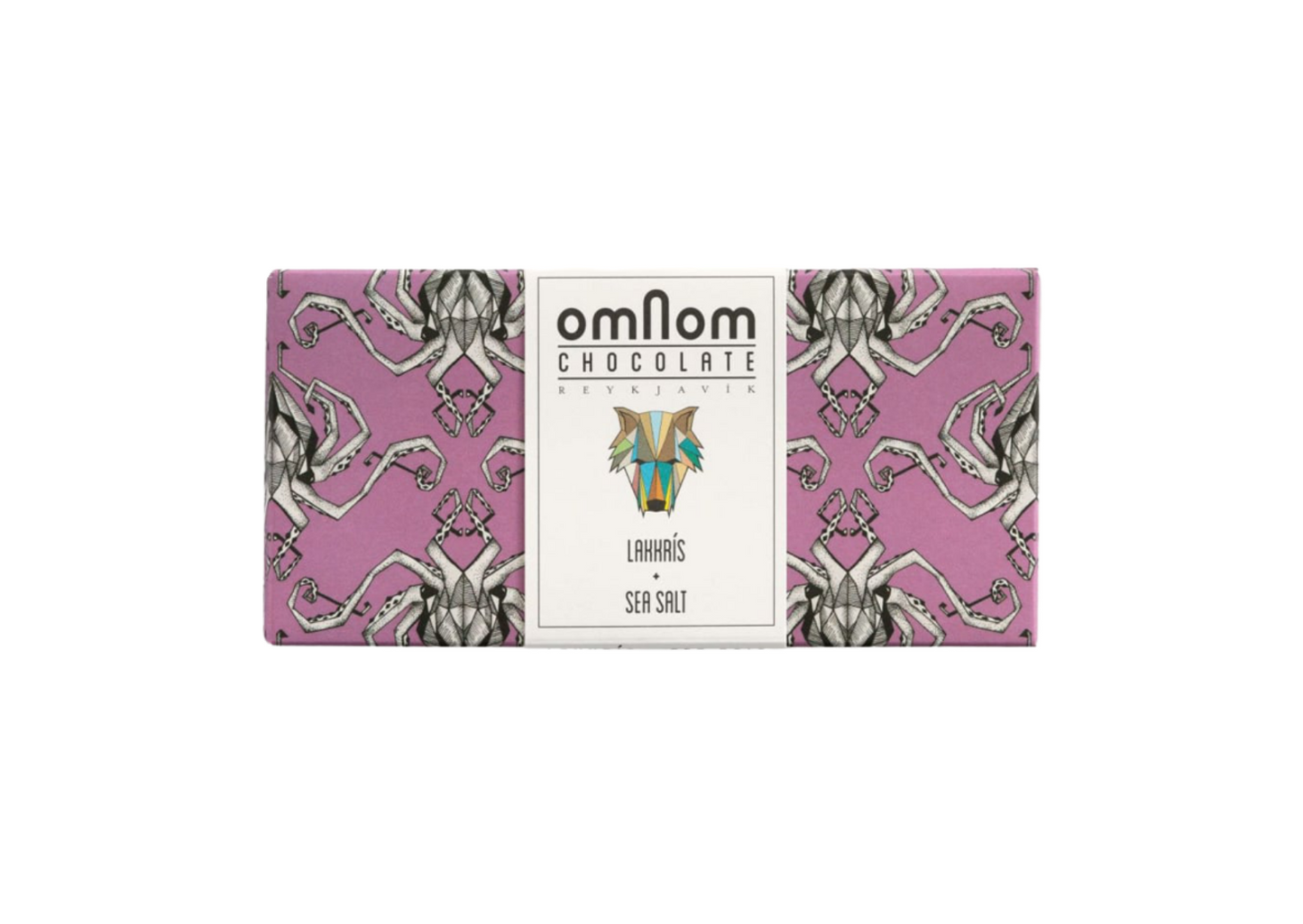 Omnom Licorice Sea Salt (60g)
SUBHEADING
Recently viewed products