Lindis and the bubble house
Tax included.
Lindis a 4 year old kindergarten girl, that goes to a visit to her Grandpa in the bubble house.

She learns from her grandpa how to live with respect for the nature and the environment, because the environment and nature surround all around human community.

Author: Guðný Anna Annasdóttir

Illustration: Páll Jóhann Sigurjónsson

Translation: John Tebbutt

Publisher: Gudda Creative ehf. (2021)
Printed by: Prentmet Oddi (2021)
This book is intended for children at the age of 2 to 5 years.
The book size is 18x18cm and 32 pages.

Airmail to Europe 4-10 business days and with DHL 1-2 business days
Airmail to North America 7-20 business days and with DHL 1-3 business days
Airmail rest of world 10-30 business days and with DHL 1-3 business days
View full details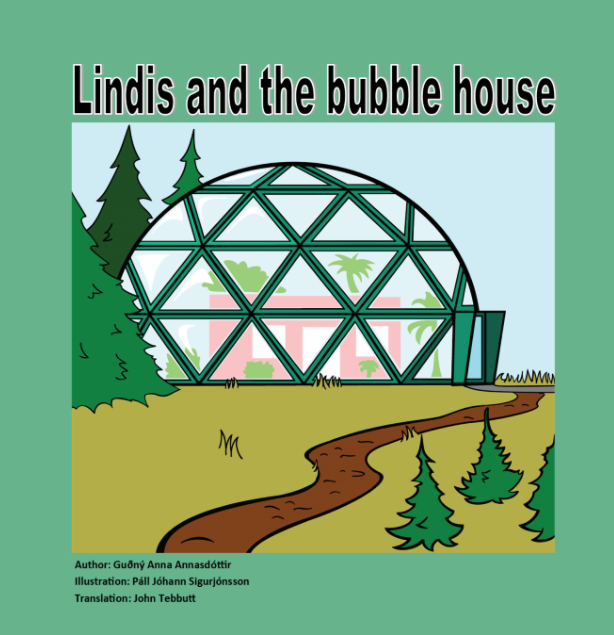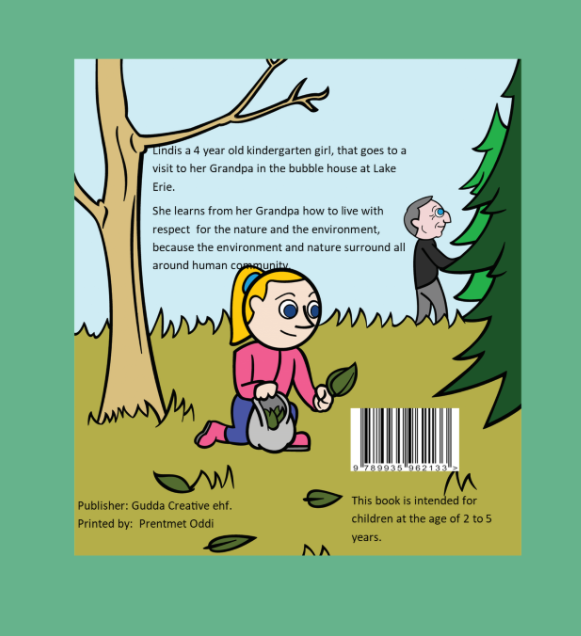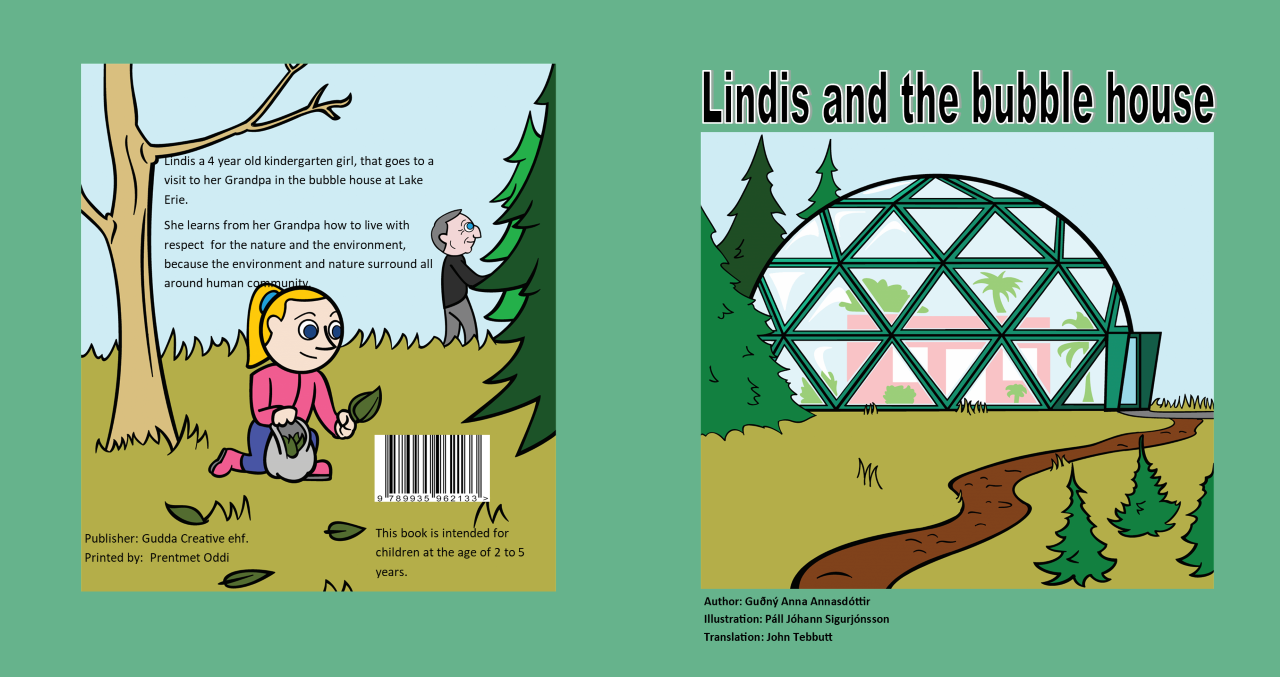 Lindis and the bubble house
SUBHEADING
Recently viewed products