Natural herbal lozenges - Ginger - Sugar Free (80g)
Tax included.
For coughs and a sore throat
Voxis - Natural herbal lozenges for cough and sore throat
Voxis lozenges are simply great! The taste is excellent and they clear the throat  really well. We at SagaMedica know personally how well they can stop a cough.  Voxis are produced from the leaves of Icelandic Angelica archangelica. They contain antiviral phytochemicals. 
Benefits:
Great against a sore throat
Contain antiviral compounds
Make breathing easier
Voxis is hugely popular in Iceland and is now catching on worldwide through the internet. Many tourists who have visited Iceland and tried Voxis later return to our online store to get more.
 Voxis lozenges for hayfever - not only for a sore throat
We have also had positive remarks on Voxis from many allergy sufferers who have breathing problems in summer due to hayfever. Try it out, they taste great.
What about the name?
The name "Voxis" is comprised of "Vox", the Latin word for "voice" and "is", which is the country code for Iceland - "Voice of Iceland".
Consult your doctor before using dietary supplements to prevent disease. Our natural remedies might help, but alternative medicine does not replace regular treatment.
Total weight: 80 grams
Airmail to Europe 4-10 business days and with DHL 1-2 business days
Airmail to North America 7-20 business days and with DHL 1-3 business days
Airmail rest of world 10-30 business days and with DHL 1-3 business days
View full details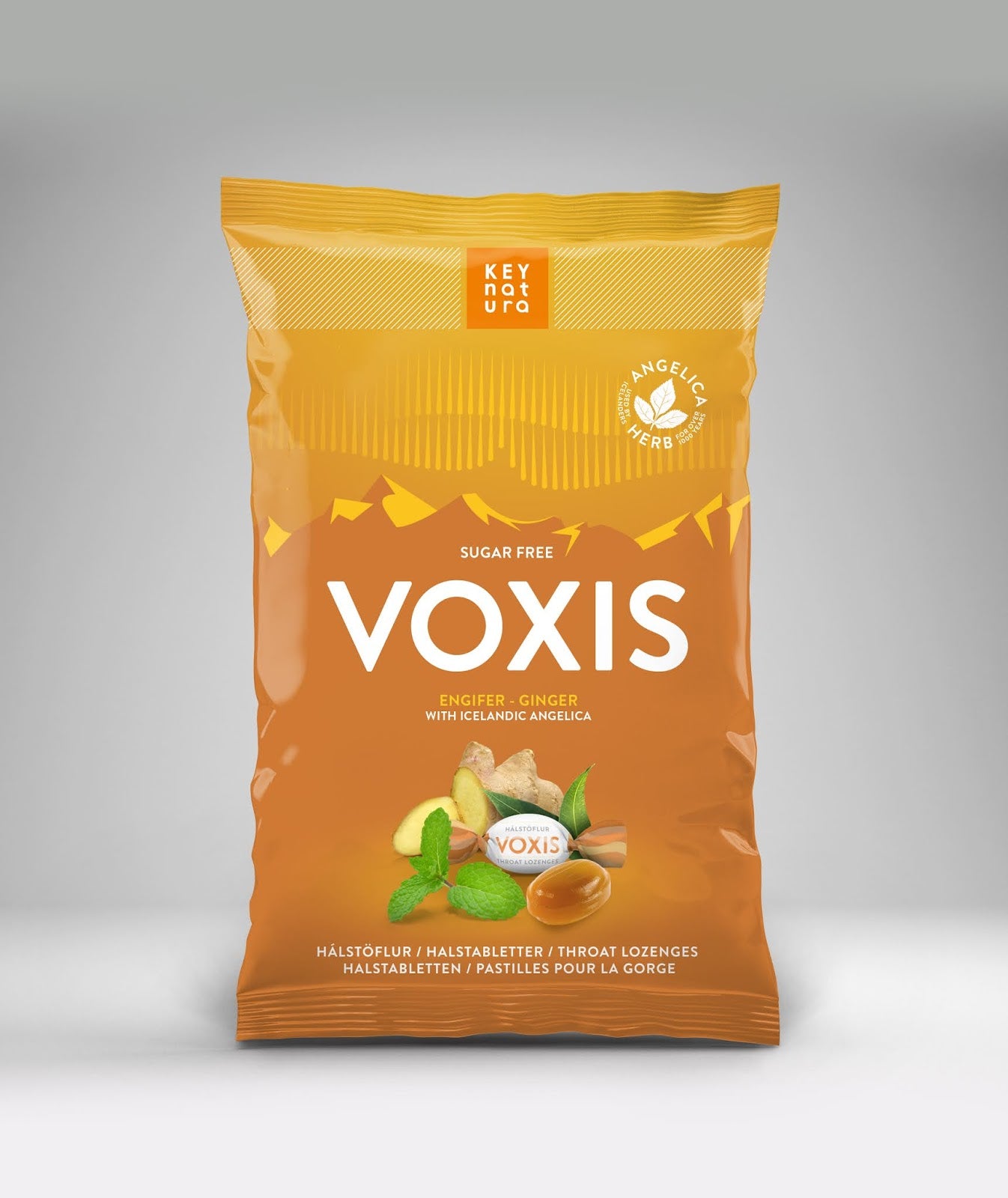 Natural herbal lozenges - Ginger - Sugar Free (80g)
SUBHEADING
Recently viewed products