Ora Hátíðarsíld - Festive Herring (540g)
Tax included.
Ora Festive Herring, only available over the Christmas time.
Try it on Icelandic Rye bread.
*Only shipped with DHL Express
Please note: This product needs to be refrigerated, it's shipped out in styrofoam box and with ice packs inside the box to keep fresh. Only sent out on Mondays to avoid being in DHL distribution center over a weekend. Normal shipping time with DHL is 2-4 business days.
Weight: 540 grams.
Airmail to Europe 4-10 business days and with DHL 1-2 business days
Airmail to North America 7-20 business days and with DHL 1-3 business days
Airmail rest of world 10-30 business days and with DHL 1-3 business days
View full details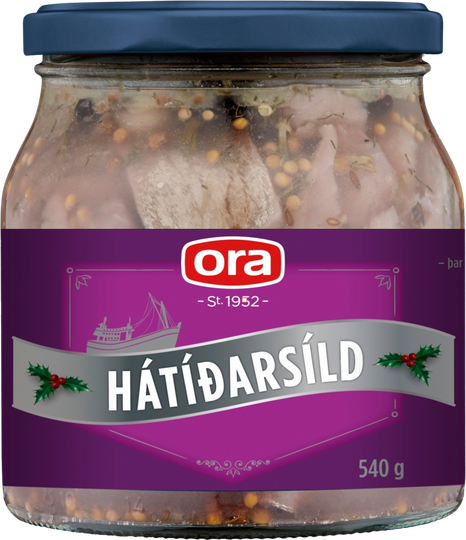 Ora Hátíðarsíld - Festive Herring (540g)
SUBHEADING
Recently viewed products