Hangikjöt - Smoked Lamb Slices - (143g)
Tax included.
Savor the sophistication of Búrfell's exquisitely-sliced hangikjöt, a traditional Icelandic lamb, as its smoky flavor and aroma grant you a luxurious and refined tasting experience. Treat your friends and family to a truly unparalleled tasting experience that will transport them to Iceland.

Ingredients:
Made with 104g of lamb meat per 100g of finished product.
Lamb meat, salt, stabilizer (E450, E451, E452), preservative (E250),
antioxidant (E301). Smoked and cooked product.
Nutritional value per 100g:
| | |
| --- | --- |
| Energy | 717kJ (171kcal) |
|  Fat | 10g |
| - Of which saturated fat | 2.0g |
| Carbohydrates | 0.0g |
| - Of which sugars | 0.0g |
| Protein | 20g |
| Salt | 2.9g |
Shelf life is about three weeks.
Total weight: 143g
Only shipped with DHL Express to the United States
Please note: This product needs to be refrigerated. It's shipped out in a styrofoam box with ice packs inside the box to keep it fresh. Only sent out on Mondays to avoid being in the DHL distribution center over a weekend. Average shipping time with DHL is 2-4 business days.
Airmail to Europe 4-10 business days and with DHL 1-2 business days
Airmail to North America 7-20 business days and with DHL 1-3 business days
Airmail rest of world 10-30 business days and with DHL 1-3 business days
View full details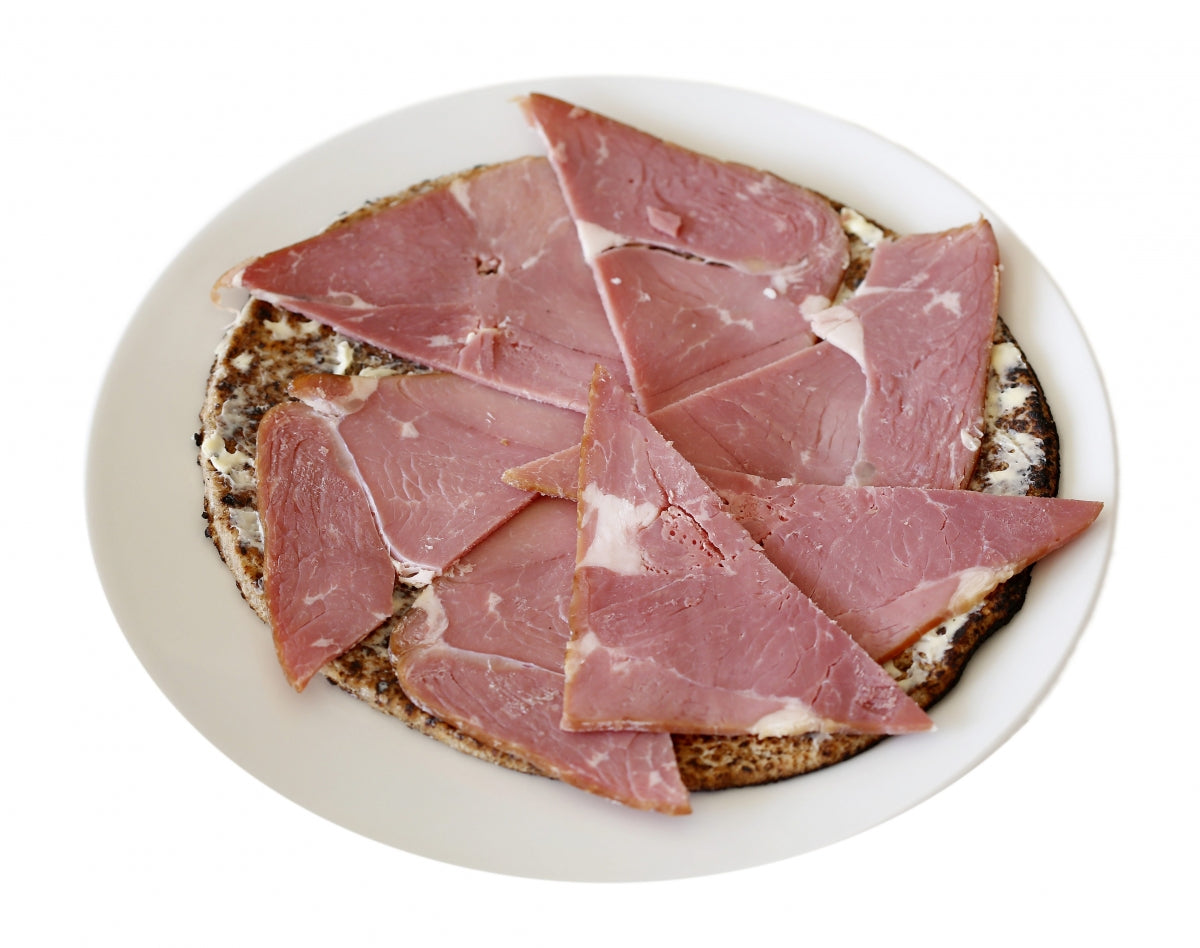 Hangikjöt - Smoked Lamb Slices - (143g)
SUBHEADING
Recently viewed products