Traditional bundle - Shipping included
Tax included.
The traditional bundle mixes Smoked lamb sausage, Lamb liver sausage, Smoked Lamb slices, Shark bites, Icelandic butter, Dried fish fillets and two packs of HP Flatbread. This bundle offers a variety of nutrient-dense ingredients from the Icelandic coast. Enjoy the protein-packed combination of lamb, shark, and dried fish fillets for a delicious and healthy meal.
Orders placed through the midweek are dispatched the subsequent Monday, ensuring the utmost freshness and fidelity.
If other products than bundles are added to the chart you need to pay for shipping of the products.
Bundle Overview
1 Smoked Lamb Sausage pack 400g
1 Lamb Liver Sausage pack 460g
1 Smoked Lamb Slices pack 143g
1 Shark bites pack 50g
1 Butter 250g
1 Haddock Dried Fish fillet pack 200g
2 Flatbread - pack 180g
Shipped with DHL with 1-3 days delivery.
Products in the bundle
Smoked Lamb Sausage pack 400g
Lamb Liver Sausage pack 460g
Smoked Lamb Slices pack 143g
Shark bites pack 50g
Butter 250g
Haddock Dried Fish fillet pack 200g
2 Flatbread pack 180g
Airmail to Europe 4-10 business days and with DHL 1-2 business days
Airmail to North America 7-20 business days and with DHL 1-3 business days
Airmail rest of world 10-30 business days and with DHL 1-3 business days
View full details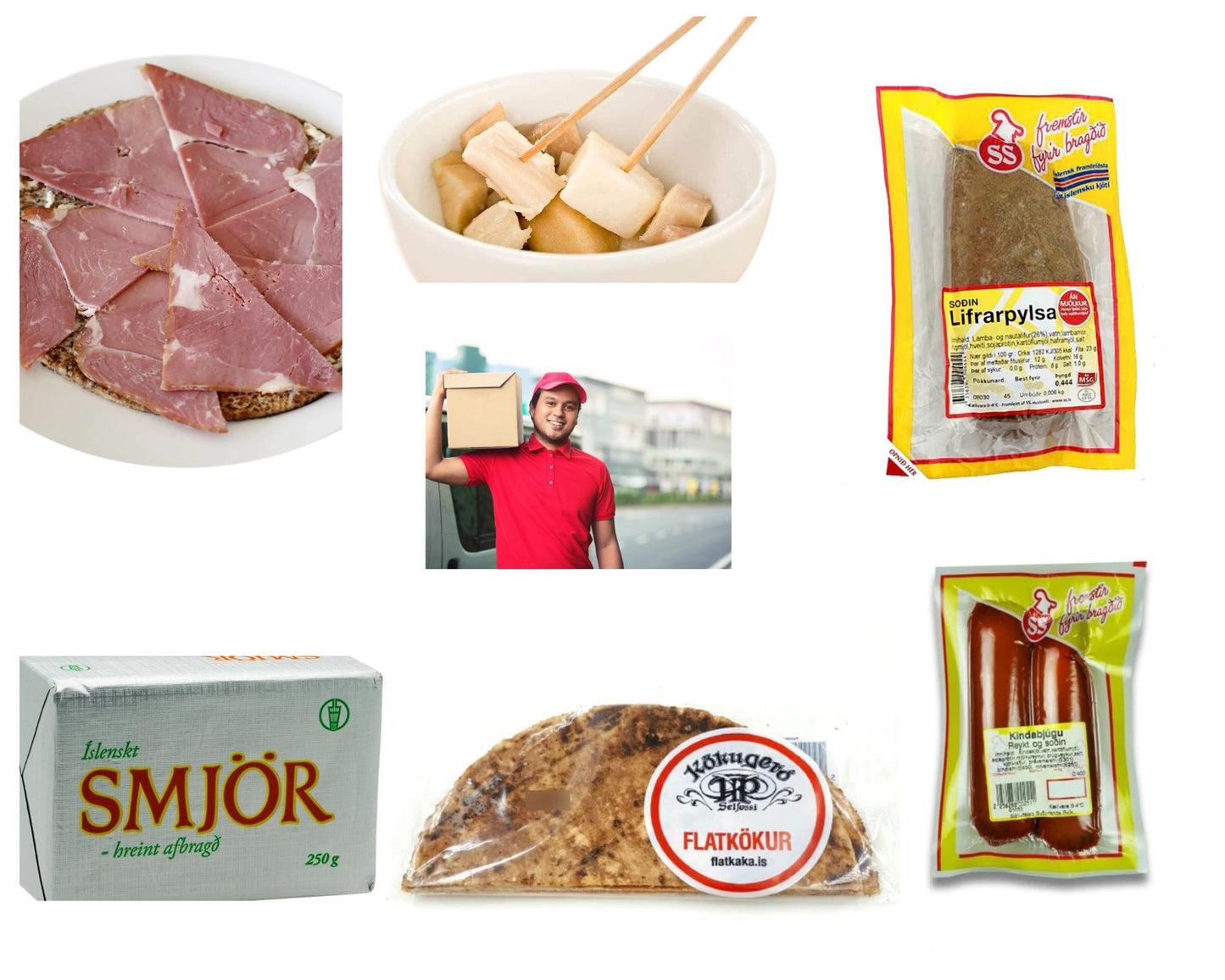 Traditional bundle - Shipping included
SUBHEADING
Recently viewed products